What Is DigiiBiz?
DigiiBiz is a clould based platform which allows you to create your own digital product to sell online includes WordPress plugin and PDF products.
Actually, they have 100+ WP plugin for you to choose from or you can deploy yourself. DigiiBiz give you all material to sell them to your customer.
And about PDF products, DigiiBiz give you the ability to convert any webpage into PDF. So you can use this PDF as your product to sell online or give away to build your list.
As i said, DigiiBiz have others features and tools to help you selling product. It have webpage builder which you can use to sell your products on it, they host everything for you, that means you don't need to have your host, all you need to do is drive traffic to the your sales page.
For more details, please continue reading the rest of my DigiiBiz review!
How It Works?
As I said, DigiiBiz offer 2 types of products you can create, they're WP plugin and PDF based products, it comes up with 2 different processes:
Build a PDF Product in 4 Steps
STEP 1 – Select Campaign
Log-In to DIGIIBIZ & Select the New Campaign Icon. Add the Name of the project and the product name. Then choose PDF from the two options to build a PDF based product.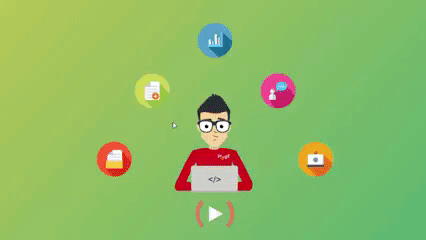 STEP 2 – Create Your PDF Product
Add the URL of the page or post you would like to turn into a PDF. You can use any page or URL and turn it into a fully configured PDF. It doesn't have to be yours, you can use other peoples content if you wish.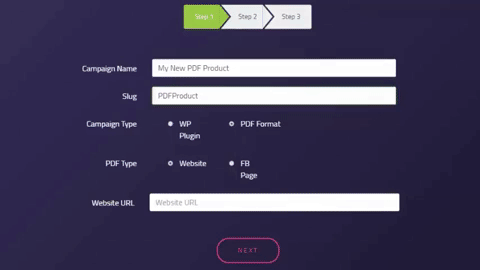 STEP 3 – Create Sales Pages
Choose whether to use a full page render (ideal for your own websites and posts) or edit before rendering. Digiibiz PDF Element includes a full WYSIWYG editor so you can take any web content, edit, change links and anything else before rendering as a PDF.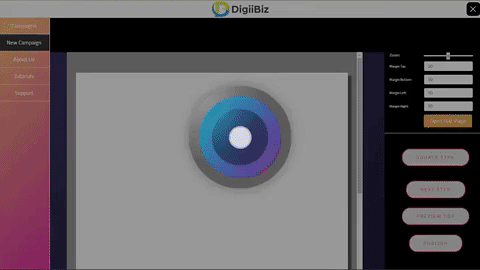 STEP 4 – Publishing
Or go to the Next Step to include a sales / landing page (using one of the included templates or the Drag & Drop page builder)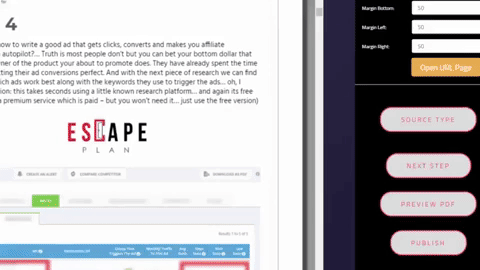 Build a WP Plugin  Product in 4 Steps
STEP 1 – Select campaign
Log-In to DIGIIBIZ & Select the New Campaign Icon. Add the Name of the project and the product name. Then choose Plugin from the two options to build a Plugin based product.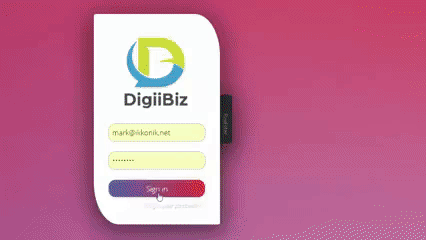 STEP 2 – Find plugin you want to sell
Add a keyword relating to the niche you want to target your Plugin based product at. Then click search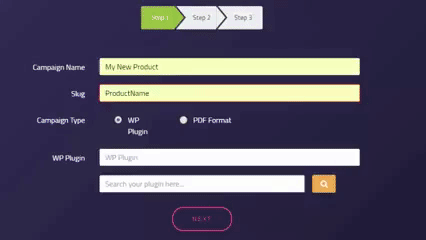 Choose from 6 Plugins to use for your project. You'll find 6 Plugins for each keyword you ente. So you will never run out of Plugins for your projects.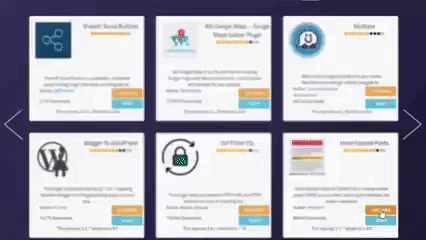 STEP 4 – Create sales page
Choose from one of our 'Fully Editable' Pro-Designed Templates. Edit the template to suite your product or Start from Scratch with our Drag-and-Drop Page Builder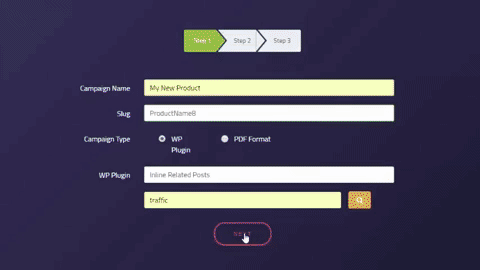 STEP 5 – Create thank you page
Edit our pre-configured Thank You page to suite your own product. You'll find each and every part of the Thank You page fully editable. Digiibiz also hosts everything for you, so you won't need domains or hosting.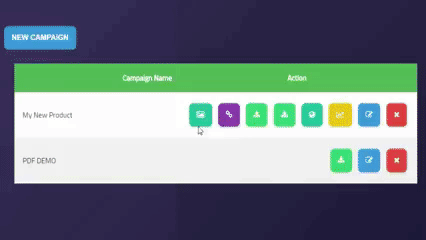 Rather than taking our word for it, we'd much rather you watched the full demonstration first so you can see for yourself just how easy DIGIIBIZ really is.
DigiiBizz demo video
Purchase Now
Take Action Now!
Now, the price is only $25.77 for PRO version, so if you intend to buy DigiiBiz, action now because the price will increase rapidly. Remember you can try it out for 30 days money back guarantee - no question asked
Features Details of DigiiBiz
For PDF Product
Turn Any Web Content into a Fully Configured PDF by dropping page/post URL
Full Pre PDF Editor helps you edit all content, Images and Links
Drag n drop Page Builder: Create your sales page by adding text, divs, images, countdown timers, notify-boxes, exit-delay popups, footer FB complaint links, Autoresponder code, and much more…
Create and customizable thank you page
Fully hosted on DigiiBiz server
Hosted PDF for distribution
Landing Page / Sales page Templates
Training tutorials
For WordPress Plugin product
Cloud based APP… Simple to use interface
Plugin: search, build and deploy
Plugin finder: will display 20 plugin results for any specific keyword.
Use Plugin – Download or Host on DigiiBiz
6 Professionally Landing Page Sales page Templates
Drag n Drop Page Builder: Add Text, Divs, Images, countdown timers, notify-boxes, exit-delay popups, footer FB complaint links, Autoresponder code…
Create thank you page
Fully hosted on DigiiBiz server
Direct HTML Page & Plugin download
Training Tutorials
DigiiBiz Review – Pricing & Sales Funnel
Front End: DigiiBiz
Pricing:
Option 1: 50 campaigns per month ($57 one time payment) – only $23.77 if you buy through my link now
Option 2: 10 campaigns per month ($67 one time payment) – only $25.77 if you buy through my link now
Includes
WordPress Plugin Search, Creator…
PDF Maker
Drag and Drop Page Builder
Landing Page Sales page Templates
Thank you page
Direct HTML Page download
Direct Plugin / PDF download
Training
Oto 1: DigiiBiz Pro (only from $32.77 if you buy now)
No Monthly Campaign Restrictions
Plugin finder: display unlimited results
PDF Maker Pro: Convert any webpage, Facebook Fan-page into a pdf
14 pre configured (fully editable) landing page templates.
Full stats: User can view stats, such as visitor numbers and country origins.
WP DigiiBiz Plugin: Enables custom links for all pages
OTO 2: DigiiBiz MAX
Pricing:
Option 1: Price: $27.77 onetime + $17.97 monthly
Option 2: $170 yearly
Monthly template club. Brand new Templates added each and every month
Agency lite: Users can produce and sell, run/host DigiiBiz projects as a service.
eCover Marker… Build perceived value with stunning ecover/box covers for each DigiiBiz project.
OTO3: DigiiBiz Ninja ($17.97)
Straight to the Money 'Ninja' Training videos. Digiibiz is designed to be as simple and obvious to use as possible, and of course the software comes complete with training videos.
OTO 4: DigiiBiz Agency License
Pricing:
250 user license – $77
100 user license – $67
Sell to customers directly & set them up inside DigiiBiz. Price determined by user, sell DigiiBiz to others and then add them to the platform in 'Admin'
Re-sell DigiiBiz via their affiliate link for 100% commission
DigiiBiz Review – Pros & Cons
Pros
Easy to use
DIGIIBIZ is designed for anyone who want to reduce effort to create your own digital products, and focusing on building customers list.
It's super easy for you to create both plugin and PDF based products inside the DIGIIBIZ software.
Then you can use those products to give away in order to build your list. Sell them or use them as magnets to make huge affiliate commissions.
Webpage Builder
They make the process even easier for you by providing all the material you need to create your beautiful sales page, your job is driving traffic to it and get leads, sales.
Cons
About copyright
You may get trouble about copyright if you use others website content to make your own PDF and using for commercial purpose. Instead, i highly recommend you combine these contents from many websites and to make your PDF, it makes your product look more unique and valuable.
Too many upsell
As you can see in my sales funnel part, Digiibiz has 4 upsells. Somes features are clocked until you upgrade your plan. But i think the Pro version is enough for you because it unlock almost main features.
The Final Thought
Recommended
To sum up, I recommend DigiiBiz guys, it's absolutely NOT a scam. But to use it effectively, i think you need some experience on marketing, such as how to drive traffic to your sales page (it's your job, DigiiBiz can't help you). But anyway, DigiiBiz is a great tool to help you save time and money to create your products 🙂
DigiiBiz will be launch on 2018-Jun-11 at 11 EDT with the lowest price. If you want to buy, don't miss it chance because the price will increasing day after day. And don't forget buy through my links, i have some bonuses for you 🙂 . The choice is yours, good luck!
Special deal for everyone who are my customer:
If you turn back to buy other products from my site:
For second product you will get 10% DISCOUNT on your purchase.
Since third product, you will get 20% DISCOUNT on every purchase!
I will give you cashback to your Paypal account after you complete the transaction and give me the information needed. See how you can get cashback
EXTRA BONUS
As usual , you'll get my bonus after purchasing on my site.
All my bonuses was bought by me.They are training courses, themes, plugins or softwares which can be used without license and are not null or crack version.To claim the bonuses, after completing transaction, please:
Comment "I just bought + product name" in the comment section below
Forward the receipt to me at: support@mark-review.com
Thank you!